The best solution to know more about a city is to discover it with a local. Seek Sherpa understood it very well and that's what they offer to their clients!
SeekSherpa is a travel agency connecting travelers and locals to make unique local travel experience. Locals, called Sherpas, offer to tourists amazing experiences around food, shopping, nightlife, culture and music. So as they could totally immerse themselves in the local culture.
The company started in 2014 by Sukhmani Singh and Dhruv Raj Gupta, when the owners understood, during their frequent trips, that they lack local knowledge.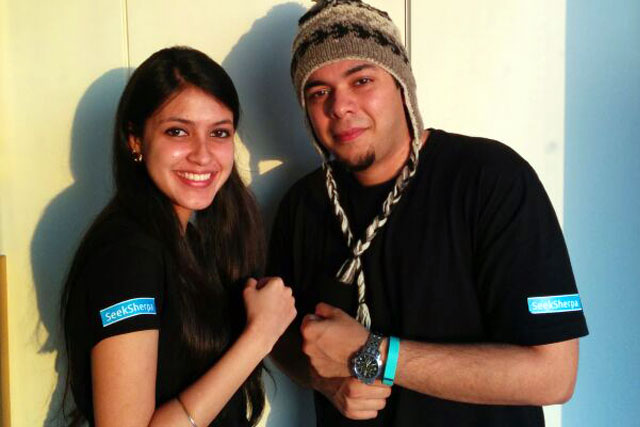 This works like Couchsurfing or AirBnB, anyone can sign in to become Sherpa and any traveller can apply to find his/her local. But don't worry! Since that, the safety is the most important factor for SeekSherpa which scans every application and each traveller on their website to have a proof that Sherpas are real people.
Seek Sherpa works in  Delhi offering numerous tours to travellers such as :  
Savory Trade – Delving into the Largest Spice Market of Asia;
The Genesis of Delhi: Night Tour of Old Delhi on Scooter/Pedicabs;
Night Photography Meets Street Photography in Old Delhi
Better Than Grey – The Street Art of Shahpur Jat
Shopping for Books In The Heart Of Delhi
and many-many others! You can easily customise your tour as well. Moreover they also work in Mumbai, Calcutta and Bangalore 😉
View all their tours
here
.
To ask a question, to become a Sherpa or to book a tour, don't hesitate to visit their
website
!