Love cycling? Here 5 cities in India that you can visit on your bicycle!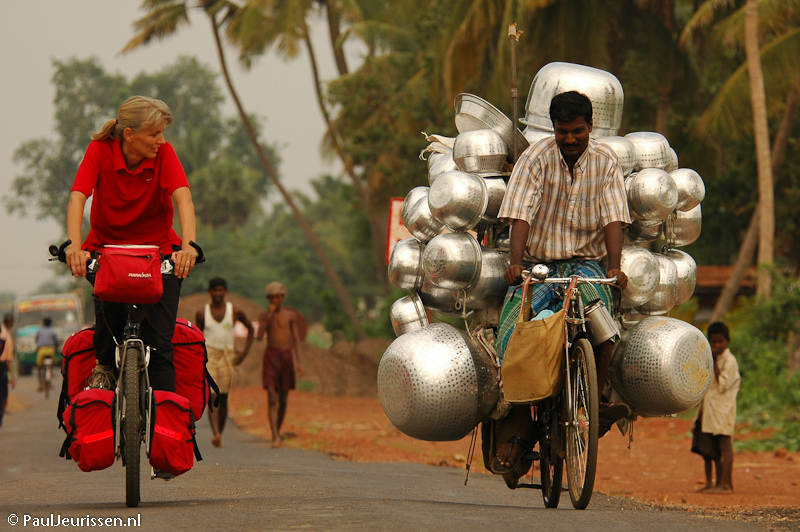 Delhi with DelhibyCycle
DelhibyCycle are the first one who have started to organize cycle tours and a must do to discover the old city.
They have 5 choices, mainly in Old Delhi. You have to wake up early, most of the tours start a 6.30am! Maximum 10 people per group. A breakfast is included.
Our favorite: Shah Jahan tour. It brings you on top of the spice markets, an experience in itself
More details: www.delhibycycle.com
Jaipur with Cyclin'Jaipur
Started by 2 French girls (there is definitively something between India and French women!), they have 5 tours of the Pink city and even one by night! Maximum 8 people per group. Local street food tasting included!
They also have walking tour which brings you outside of the tourist paths!
More details: www.cyclinjaipur.com
Udaipur with Walk and Pedal
The youngest cycle tour operator but with the most professional bicycles! They will bring you in the beautiful countryside of Udaipur and rural villages.
From 2hours to full day, they have options for everybody! We definitively recommend the full day tour up to KumbhalGarh. This fort is amazing!
More details: www.walkandpedal.com
Chandigarh with Chandigarh ByCycle
You can visit the capital of Punjab thanks to its dedicated cycle lanes. Chandigarh by cycle proposes 3 different tours but can also customize a visit. You can also rent your own bicycle and visit by yourself!
More details: www.chandigarhbycycle.com
Lucknow with Uttar Pradesh Tourism
Lucknow is working a lot to attract tourists and it works! Renovation of heritage monuments, heritage walks, and now cycle tours! Lucknow, for a long time forgotten by the travel agencies, is soon to be the next tourist attraction. Cycle tours are cheap and great! The guide is a real history lover and knows every thing about city.
More details: http://uptourism.gov.in