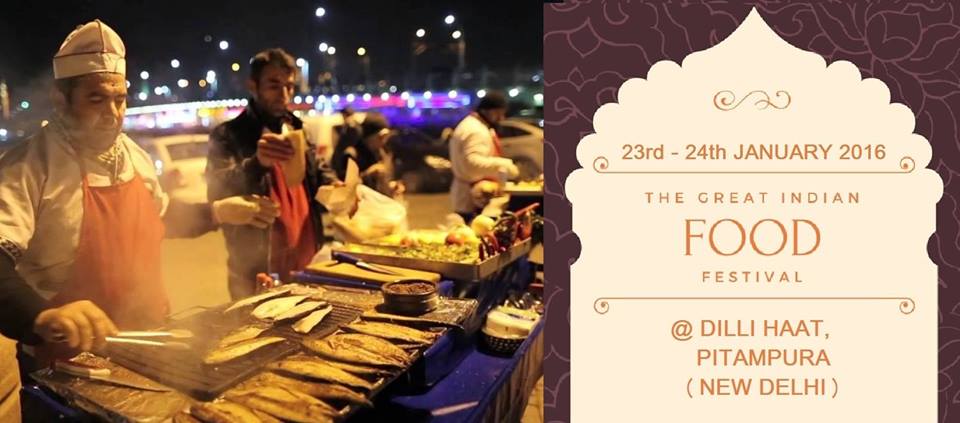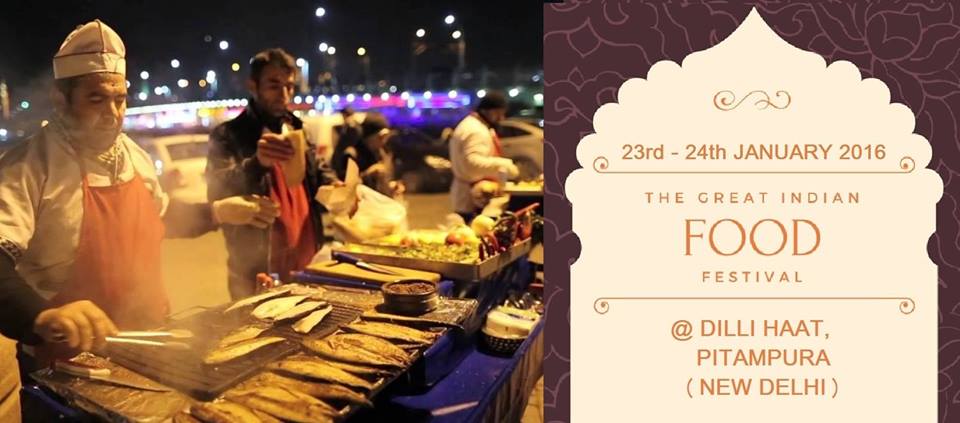 The Great Indian Food Festival is a festival celebrating the best street foods from different parts of India.
Why shoud we go ?
This is the best time ever to taste some authentic dishes from Rajasthan, Gujarat, , Kolkata, Hyderabad,Delhi, Chennai, Amritsar and many other various cities of India at one location. 
Great Indian Food Festival will host many famous vendors ready to offer you some of their best dishes.
You can find the best and maximum varieties of :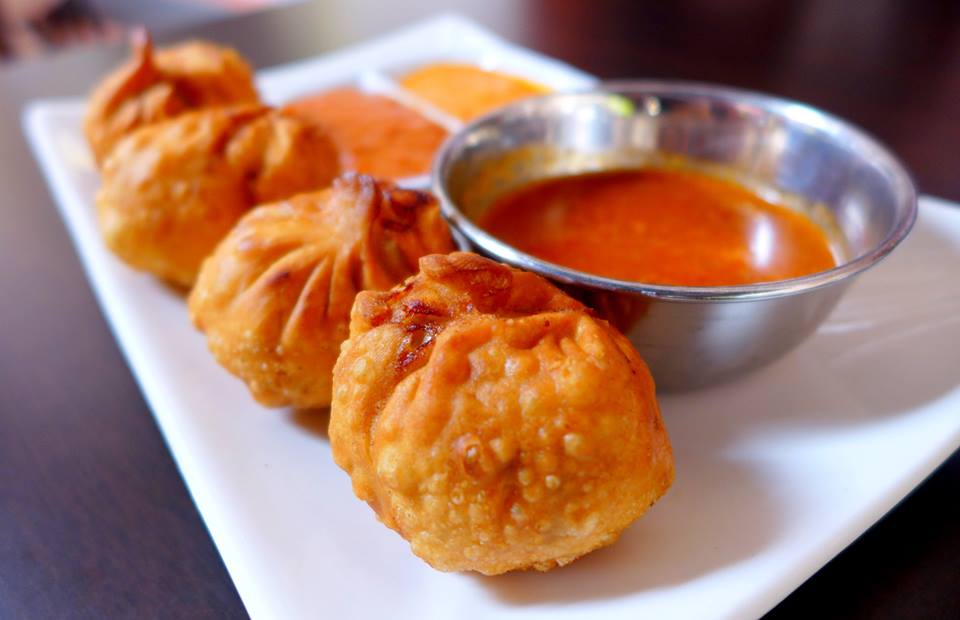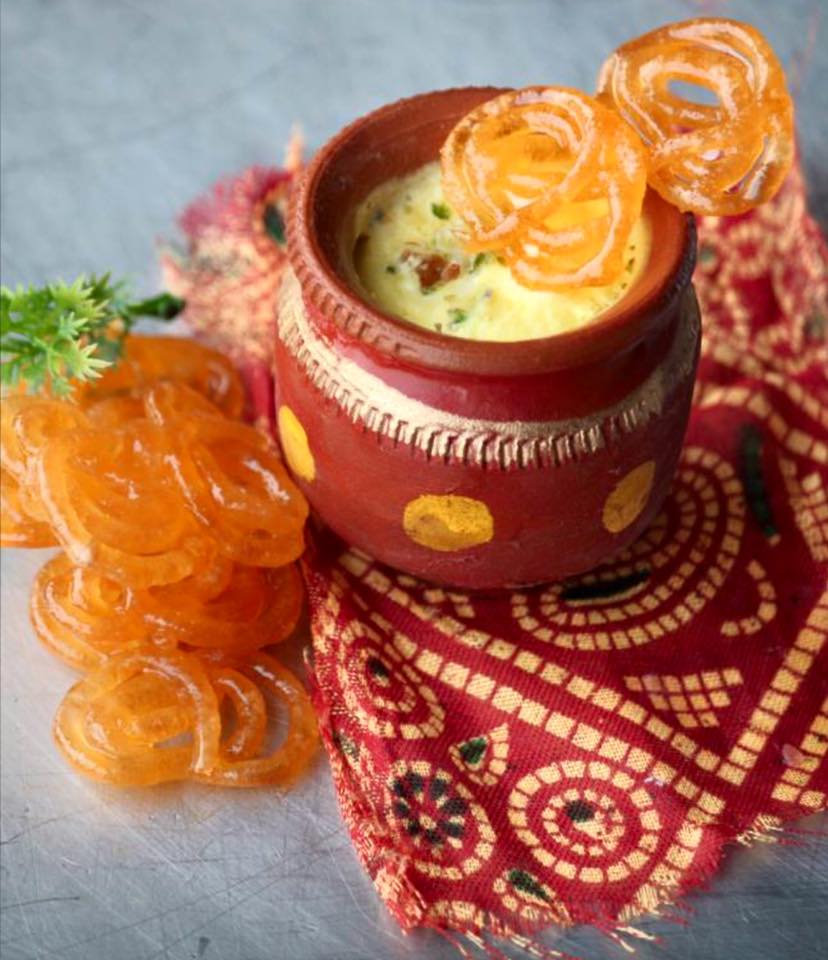 The Pitampura Haat has a lot of spot like rooftop with gardens and terraces. It is a charming place to spend a day with your family and your friends. Many activities will be proposed such as competions between gourmands, dance show and many more festivities.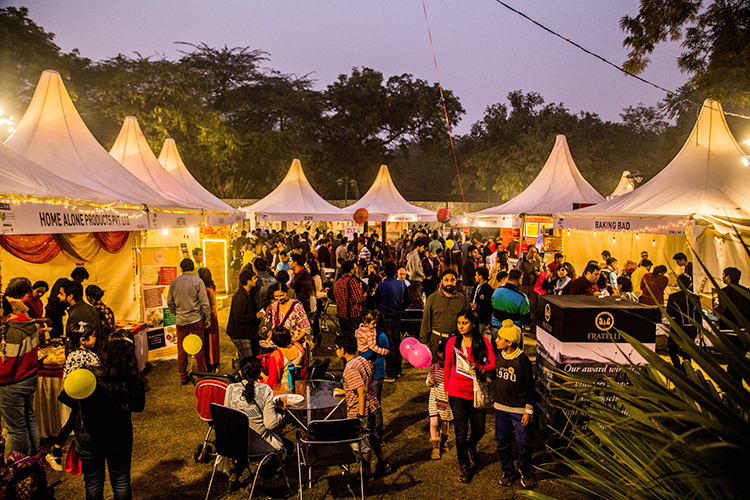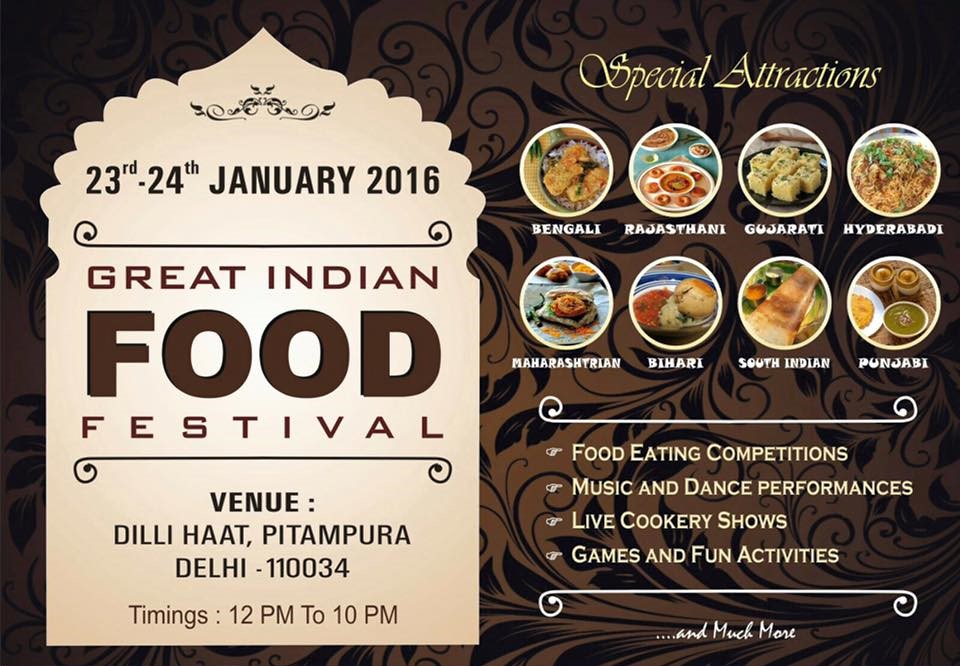 Where and when is it happening?
The Great Indian Food Festival is scheduled between Saturday January 23 2016 at 11:00 am to Sunday January 24 2016 at 11:00 pm at Dilli Haat Pitampura, Guru Govind Singh College Road, New Delhi. Entry is free !
Bon appétit !