Are you attracted by street art? That's good, because this year, 2015, will start by urban art festival organized by St+ART in Delhi.
In 2014 St+ART India Foundation organized India's first urban street art festival in Mumbai. During November and December, 20 International and Indian street artists took to the streets of Mumbai creating some iconic landmarks with the objective of creating awareness about street art. Just to mention few names : Dome (Germany), Seikon (Poland), Daan Botlek (Netherlands), Pobel (Norway), Tika (Switzerland) were with the team of St+ART in Mumbai.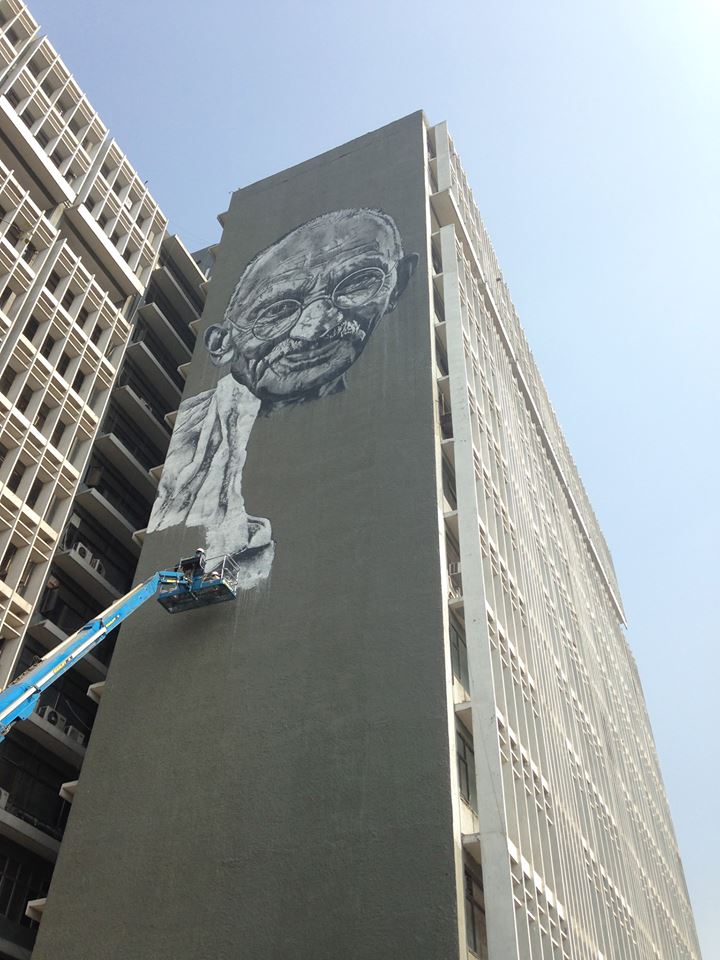 The festival came to an end with a life size 120×150 foot mural of Dadasaheb Phalke, the forgotten legend and the father of Bollywood. This colossal project, that took 800 litres of paint and 100 hours, was possible with the support of Asian Paints and Aria Platforms who provided the artists with all the necessary material and equipment.
Here's a video of the making of this mural 🙂
Last year St+ART came to Delhi in the urban village of Shahpur Jat in South Delhi. From the 1st of January to February 2014, the streets of the village were fitting of different kind of street art.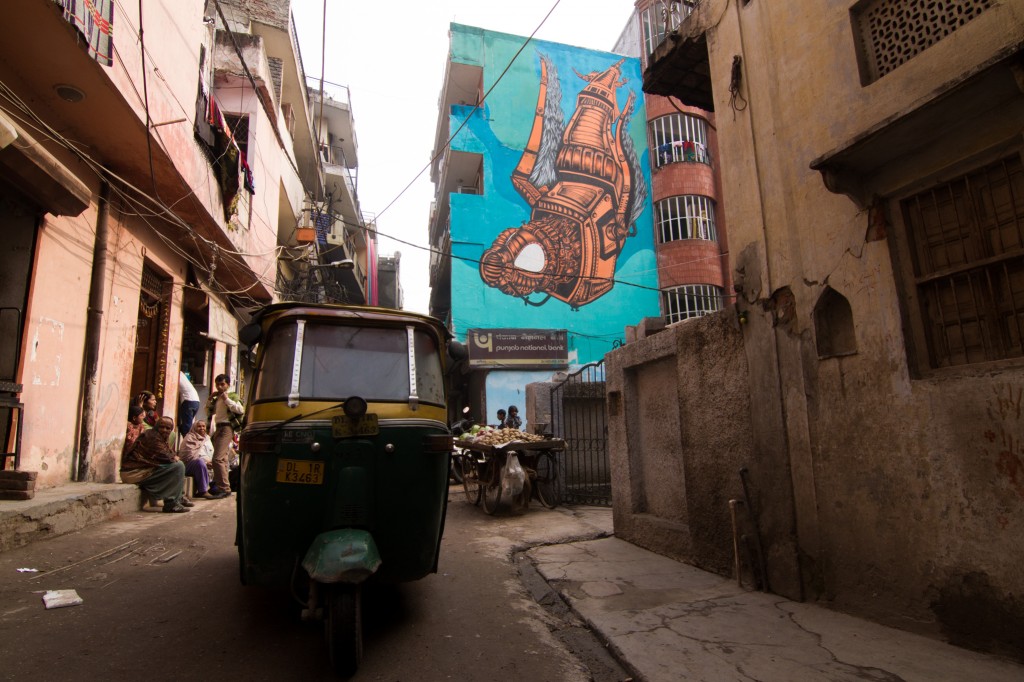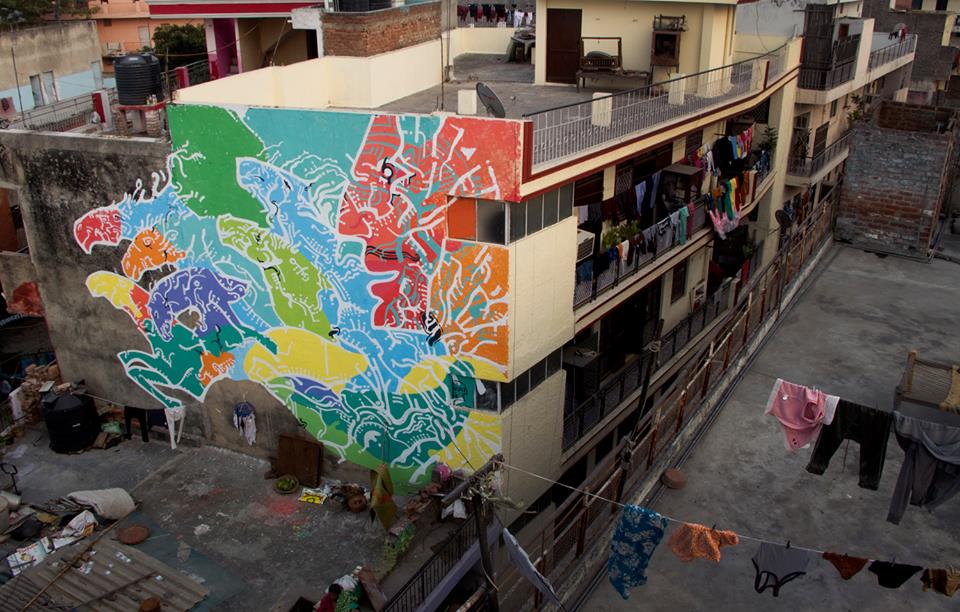 The third edition of street art festival has now started and is taking place in New Delhi. The confirmed artist line up in Delhi is: 1010 (Germany), Anpu (India), Axel Void (U.S.A.), Daku (India), Daleast (China), Inti (Chile), Lady Aiko (Japan), Okuda (Spain), Olek (Poland), Paulo Ito (Brazil), Rukkit (Thailand), Samina (Portugal), Yantr (India) and PCO (India).
To know more about the Delhi edition of the festival you can visit the website.