Confirmed drivers, Asia-roadtrips fans, here is a new solution to move from place to place in India! Myles propose you to rent your car directly from the airport. Once you have booked online your car, you just need to present your international driver's license to take the wheel and drive.
Myles is implanted in 21 different indian cities. The rent company, partner of carz on rent, propose 34 different types of vehicules to rent. For instance you will be able to rent a ito Grand of Hyundai brand for Rs1350/day.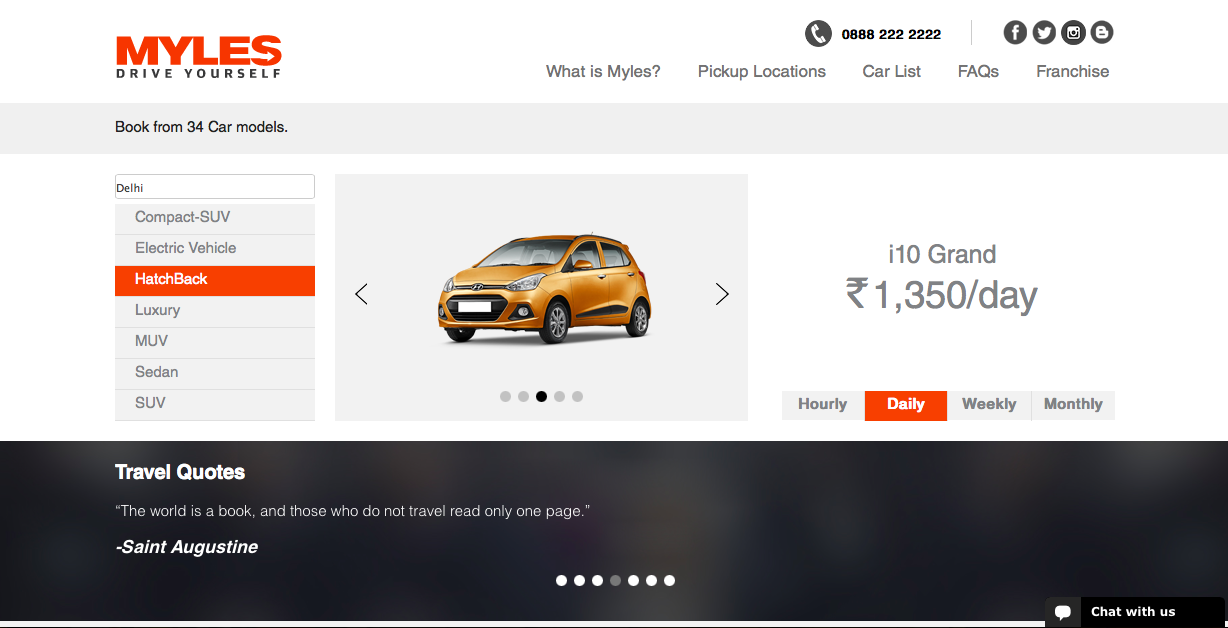 For more information about the service visit the webpage of Myles:
http://www.mylescars.com/self-drive-car-rental
Though, if the idea to drive through the chaotic traffic of indian roads fears you, we advise you to ask for Arun's driver services, the driver we work with. Better than a GPS, Arun knows all the best adresses and will make you discover the gems of North-India. Please contact us for more information.