Let's participate to our Instagram photo contest!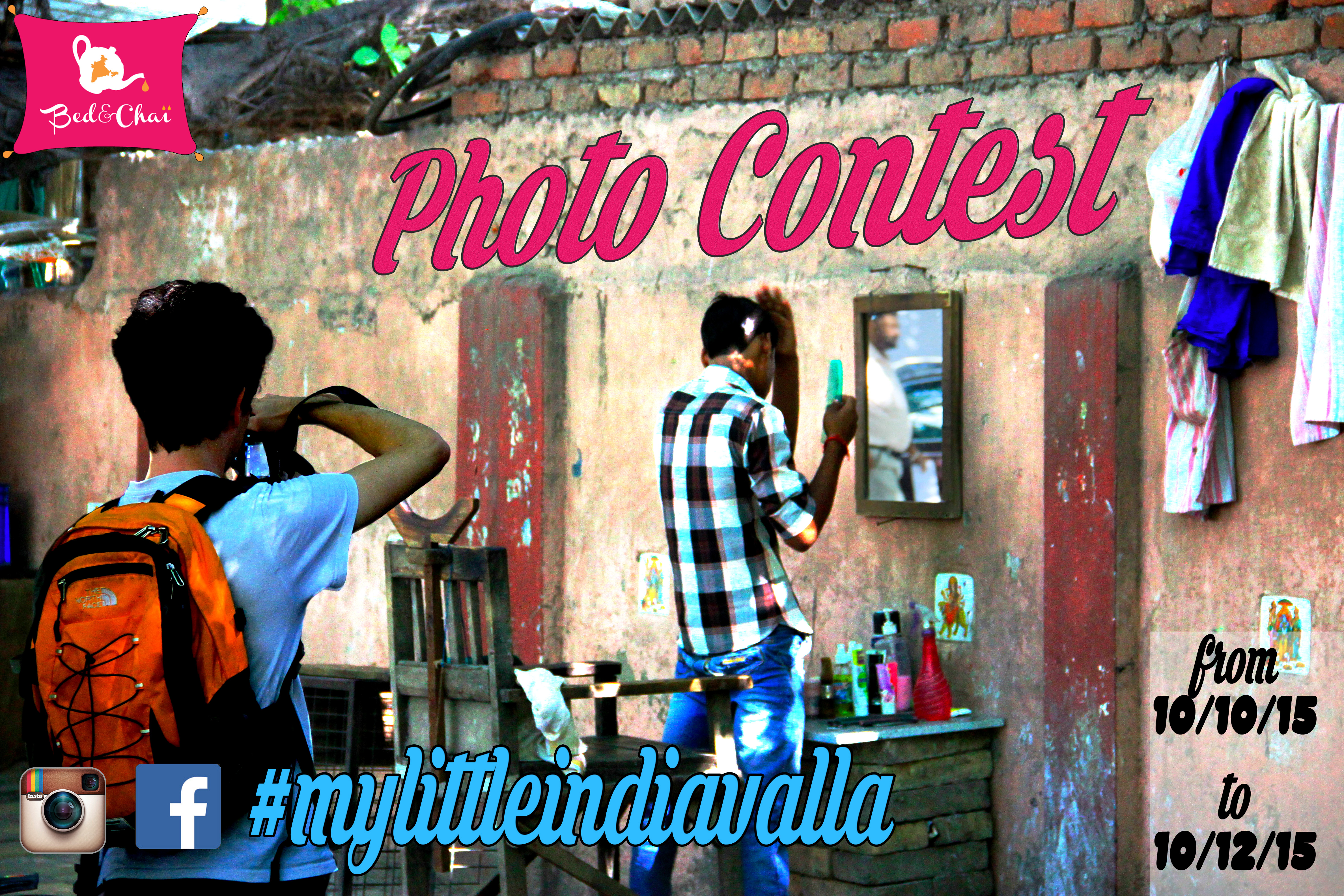 How to participate? 
Take a picture of one of the Indian Vallas, these dozens of little jobs which make India streets alive day and night, from the shoemender to the chai Valla.
Post your pic on Instagram with #mylittleindiavalla and #bedandchai in the caption. If you do not have a Instagram account, post your picture as a comment of the facebook publication.
What are the awards? 
1 picture = 1 chai at Bed&Chai Guesthouse
Best picture of the week = Junior goodies pack
Best picture of the contest = Senior goodies pack
When can I participate?
The contest takes place from the 10/10/15 to the 10/12/15.
What are you waiting to participate?