Diwali in the past
Diwali is the festival of lights, not of crackers and fireworks.
Fireworks were invented in China in the 7th century and became popular across the world between 1200 AD and 1700 AD. Fireworks became a part of Diwali celebrations only recently and are not an Indian concept. The traditional way to celebrate Diwali is by lighting as many lights as possible to celebrate the triumph of light over darkness and good over evil.
Deepawali literally means a row of "deep" aka small ghee/oil lamps.
Last year, our dear city Delhi suffocated for several weeks after Diwali. So, how to celebrate Diwali avoiding the smoke and contamination? Here some ideas!
Rangoli with rice and pulse
In earlier times, rangolis were made to feed the birds using spices and other food items. To get beautiful designs, you can use for example:
White: rice powder
Yellow: Pulses or turmeric
Brown: Cloves or cinnamon
Green: Cardamom or fennel
Red: Dried chilly
You can also use food colors with rice.
Add some flowers and you will create the most eco-friendly rangoli and some birds will thank you with their songs!
Here a nice video and some pictures to give you ideas:
Solar light
You can now find good solar Diwali lights. Their batteries get recharged during the day and they auto switch on at night. More expensive but they last years!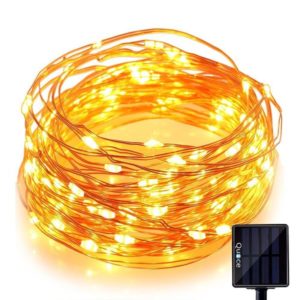 We bought our lights from https://quace.in/t/festive-lights
Electronic firecrackers
New on market, they are less fun but can be reused infinitely and do not produce any smoke or contamination.
Light thousands of lights
And of course, you can simply use handmade diyas, but in big quantities! With the money saved on crackers, enlight Diwali night!